With our Client Area you can easily Upgrade or Downgrade your account. Once logged in, go to the "Services" drop down

Click on the "My Services" link within the drop-down

Click on the Service you would like to Upgrade/Downgrade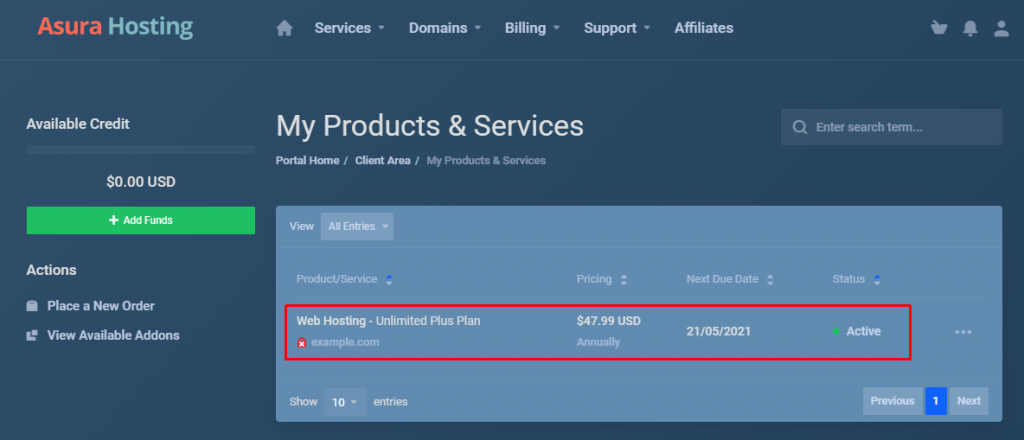 Then Click on the "Upgrade/Downgrade option under the "Actions" tab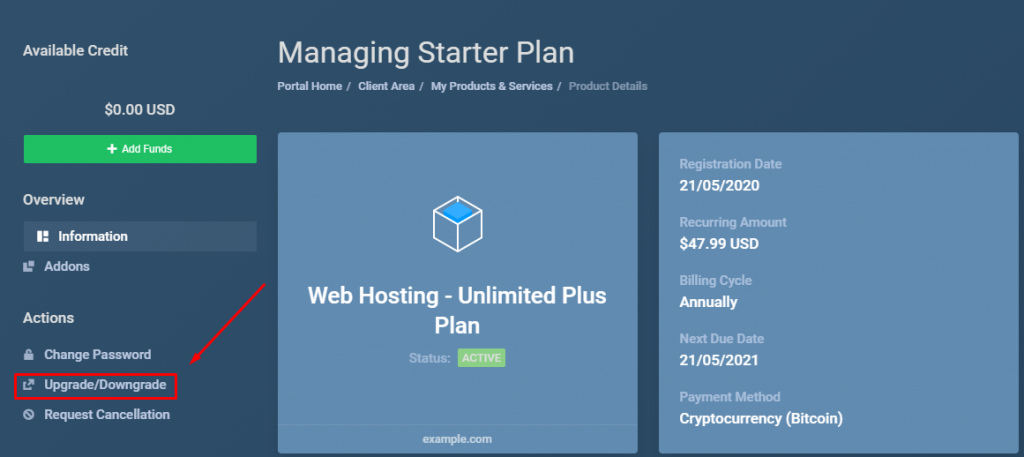 This should then present a page where you can choose your upgrade or downgrade options.
How are upgrades/downgrades pricing calculated?
Pricing for upgrades or downgrades are pro-rata, meaning they do take in consideration the amount you already paid. So if you still have a period of 5 months left on your web hosting account that you already paid for, the upgrade/downgrade will factor in that cost and calculate it on your invoice.
Does it put my hosting account offline?
No, all upgrades or downgrades are processed instantly and have no downtime attached to the process at any time. Your account will not be altered at any time, so no data will be lost either.
Which services support upgrading/downgrading?
The following services fully support upgrading or downgrading