Dedicated IP's can be ordered as an addon for your hosting account. To order a Dedicated IP, Login to your Client Area
Go to the "Services" drop-down and click on the "View Available Addons" option

You should then be greeted by a page that offers you addon options based on the service you have with us, you will notice the "Dedicated IP" option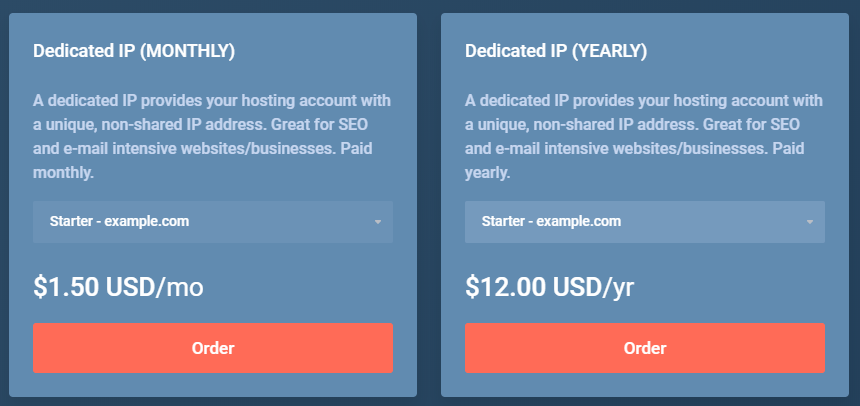 Simply click on Order, go through the checkout process and your new dedicated IP will shortly be added to the hosting account you selected.
How long does it take for a dedicated IP to be provisioned?
Usually within 1-24 hours, you will receive a confirmation email once the dedicated IP has been added to your account.
How much does a Dedicated IP cost?
A dedicated IP either costs $1.5/monthly or $12/yearly.